Fire hose 2 1/2" - 14 bar, UL Listed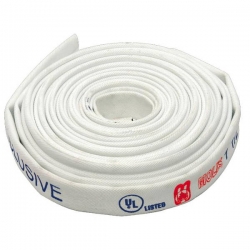 Diameter inside: 2 ½"

Working pressure: 14 bar

Weight: 475 gr/m
Price above applies for online or phone orders only.
Certified Fire hose
With heavy duty transparent inner lining from synthetic EPDM
Excellent performance in low temperatures
External twilled jacket for extra strength in multiple tresses.
Type of certification is indicated on the hose.
Tested one by one!
There are yet no reviews for this product.
Your cart has been updated
Contact us
PYRELLAS – IOANNIS NIK. MAVROUDIS
Athinon 12 and Plataion
P.C. 185 40, Piraeus
Greece
210 4220329
210 4125154
pyrellas@gmail.com
Members
Certifications