Panic Bar for Single or Double Leaf Door (Slash Type)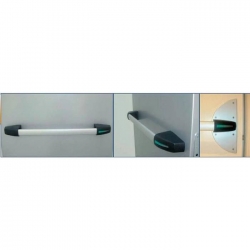 Panic bar for single leaf door and for the main leaf of the double leaf door, Slash type.
Necessary door lock is not included.
Price above applies for online or phone orders only.
There are yet no reviews for this product.
Your cart has been updated
Contact us
PYRELLAS – IOANNIS NIK. MAVROUDIS
Athinon 12 and Plataion
P.C. 185 40, Piraeus
Greece
210 4220329
210 4125154
pyrellas@gmail.com
Members
Certifications