Permanent system dry powder valve with double outlet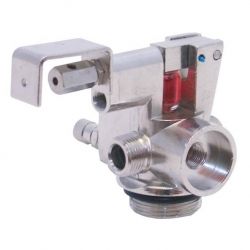 Valve for dry powder fire suppression system with double outlet, Μ 30 x 1,5 mm. Manually and fuse activates with adaptor for Μ 8 x 0,75 fuse (not included).
With brass nipple to adjust the dip tube.
With bulb glass burst pressure 680C for automatic operation.

Price above applies for online or phone orders only.
There are yet no reviews for this product.
Your cart has been updated
Contact us
PYRELLAS – IOANNIS NIK. MAVROUDIS
Athinon 12 and Plataion
P.C. 185 40, Piraeus
Greece
210 4220329
210 4125154
pyrellas@gmail.com
Members
Certifications