CO2 valve (side outlet)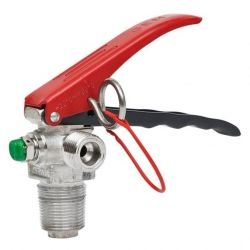 Nickel plated (CO2) valve.
2Kg, 5Kg
Price above applies for online or phone orders only.
Side outlet 27,8 x 14 mm (25Ε).
Safety bursting disk 225 ± 22,5 bar.
Brass nipple to adjust the dip tube.
Testing pressure: 250 bar
Max allowable pressure: 174 bar (600C)
CE (TUV)
There are yet no reviews for this product.
Your cart has been updated
Contact us
PYRELLAS – IOANNIS NIK. MAVROUDIS
Athinon 12 and Plataion
P.C. 185 40, Piraeus
Greece
210 4220329
210 4125154
pyrellas@gmail.com
Members
Certifications